Meet Sarah Farr, who co-founded WISHSTONE with Ruth MacKay in Toronto, Ontario.
She began her training in the UK in 2015, qualifying as a Soul Midwife (as they're called in the UK). Building on her work she joined Toronto Hospice in 2016, as an in-home volunteer and has co-facilitated a bereavement group for hospice clients. In 2017, she joined the Kensington Hospice volunteer team as a resident and family care provider. In 2019, Sarah qualified as a TLC (Tender Loving Care) Trainer and was asked to join the Board for Cedarhurst Dementia Care Home.
Keep reading to get to know Sarah better!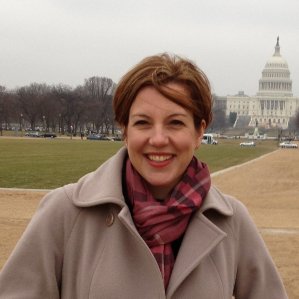 What drew you to working as an End of Life Doula?
Like many of us I was drawn into this field through a personal experience. My experience was around the death of my father around 15 years ago.  I was the only family member called upon when my father was dying. He lived in the UK and we were estranged from each other for most of our lives. After the initial shock of seeing my father as a skeleton figure, I took my place beside the bedside (in his home) and felt a sense of calm and comfort. I seemed to know exactly what to do. All my feelings and knowledge of the pain he had caused to my mother and myself disappeared and I felt such a strong sense of just needing to be with him at the end of his life. I provided care to him and guidance to his close friends and I felt a sense of peace within myself. I had never had such selfless feelings before. I was there when he took his last breath and a sense of tranquilly filled the room. I felt compelled to stay by his beside to truly absorb what had just happened.  As I sat there, I witnessed what I believed to be the separation of the body and the soul. A huge shaft of light going upwards from his body into the air, it was truly remarkable! It changed my life forever and brought me to want to know so much more about death and dying.
What is your philosophy on end of life care?
To treat and honour someone's life as their own. For it to reflect who they are and what they wanted. To honour and respect the person and to make their EOL journey as peaceful and calm as it can be. Not to be alone.
What training and education did you take to become an End of Life Doula?
My initial training was with Felicity Warner at The Soul Midwives School in the UK and I have done additional add-on courses with her since. I am connected to the Soul Midwife Network UK. I have also completed Hospice training with Hospice Toronto and Kensington Hospice. Ruth and I continually take additional courses to be on the top of everything that is going on in the healthcare field, particularly in Ontario.
What is your go-to self care practice?
I am lucky enough to have a wonderful chocolate Labrador called 'Holly' who no matter what mood I am in provides me with unconditional love and affection. She loves to go on long walks, so I ground myself each day with an early morning walk with her through nature, which clears my mind and prepares me for the day ahead. Holly is also a therapy dog with St. John's Ambulance Ontario, where we currently support people with dementia. I love being outdoors so any chance I can, I go walking, running, gardening or sipping a G&T at the cottage!!
What do you love most about your work?
I love the people and families I meet. It started with the meeting of my fabulous business partner Ruth (also an End of Life Doula). We met through hospice training. She makes the work we do together so rewarding, we get to laugh, cry and share our experiences with each other. The clients and their families that we have had the honour of journeying with are what Ruth and I truly love to do ~ this is the reason why we do this work. They all leave an impression on your heart, enrich your life further and reinforce how life is for living!
What is your favourite book on end of life care?
I am currently reading the book 'With the End in Mind' by Dr. Kathryn Mannix. She spoke at the End of Life Doula UK conference which I found so engaging. What I love about this book is she shares her stories of her thirty-year experience of caring for the dying. She is an avid supporter of the work End of Life Doulas' do.
Do you have a favourite social media account that inspires or informs your Doula practice?
I regular check in with my Soul Midwife Group in the UK to see the work they are doing on Facebook. On Instagram I follow a wonderful yoga teacher called Sahara MacDonald, who not only teaches yoga, but has a wise old soul and views the world through a beautiful and soulful lens. Her focus is never on aesthetics but the importance of breath ~ it's the first thing you do and also the last, she reminds us what a gift it is and how important it is to just B R E A T H E. She is also uber talented in lots of other areas too ~ a fabulous singer, dancer, cook, the list is endless. A true inspiration and someone you just want to be around.
Have you seen any videos or shows lately on death and dying that you recommend?
I have to say I have recently really enjoy watching Ricky Gervais 'After Life' series on Netflix, which I think does a great job of portraying someone who is grieving for their soul mate/partner. It has very poignant moments about the whole range of emotions and what it can look like on a daily basis and just having to get through the day.
What is your best resource for end of life planning and support?
My business partner, Ruth. We are always able to bounce things off each other and come up with ideas and a way forward. She is also a huge support and we make a great team.
What is your favourite place to volunteer and why?
I love all the places I volunteer at ~ I think you need to be to order to give 100%. The motivation for me is always the clients. It is an honour and privilege to be part of their journey and if I can make a difference in some small way that's all the motivation I need. I am currently volunteering at; Hospice Toronto, Kensington Hospice and Dotsa Bitove Wellness Academy (Memory Loss) and Cedarhurst Dementia Care Home.