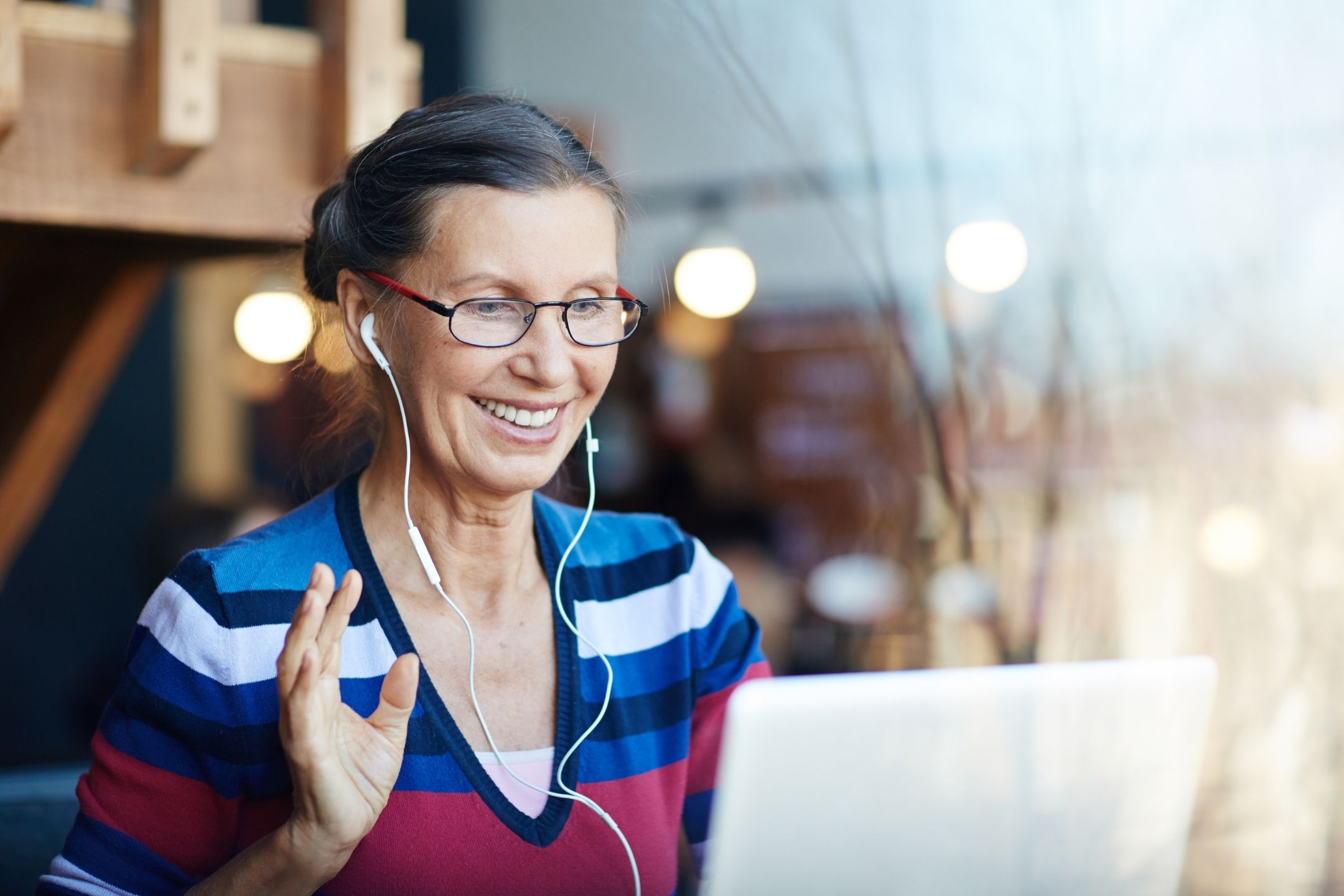 Our Approach
Our approach is holistic, individual, person-centered quality care. We see death as a process rather than an event that takes place over time. We see building relationships with the person as the key to supporting them in their journey. We see a person as being made up of a unique set of circumstances and beliefs. We see the person as an individual.
If you are part of the staff at a hospice or are a hospice volunteer, please read our Hospice Letter of Intent.
If you would like to contact our Board of Directors, please feel free to reach out to theboard@endoflifedoulaassociation.org
Our Story
We began by having a coffee and talking about death. Our passion and desire to provide opportunities to die better created a bond.  That bond soon became a source of community. That community slowly grew by one member each week. Each week gave us opportunities to share with more like minded persons, and this is where the story begins...
Dr. Linda (Frankie) Franchi
President - Board of Directors
End of Life Doula

Frankie began her End of Life, Doula training completely by accident when her dear friend chose to die at home decades ago. There was no such thing as Doula training at the time. Wrestling with the health care system to create the home death that her friend wanted created a very deep impression about the medicalization of the death experience. This sparked the commitment and service to end of life clients. Repeated experiences of profound connection with EOL clients moved her to complete her PH.D on communication issues facing death and facing the death of a loved one. Frankie provides practical, emotional, and spiritual support to individuals and their families. She has served in hospice, palliative care wards and home deaths and appreciates the tremendous gifts from End of Life clients. In keeping with a "nonjudgmental service model", Frankie also has journeyed through medical assisted in dying processes with EOL clients and their families. And she embraces the motto "be with and bear witness" to the universal needs and unique experiences of dying people and their loved ones.
Sarah Muxlow
Vice President - Board of Directors
End of Life Doula / Social Work
Sarah Muxlow is Co-Founder of the End of Life Doula Association of Canada and holds a degree in Social Work from the University of the Fraser Valley. Sarah's passion for improving end of life care began after experiencing the loss of a loved one in 2013. She has dedicated herself to expanding education and services surrounding hospice, palliative care, and grief and loss. Sarah and Jennifer first met in 2016 and recognized the need to establish a scope of practice, governing body, standard of practice, and ethics for End of Life Doulas. Since 2016, Sarah has volunteered with the Chilliwack Hospice Society and is trained in vigil, hospice and bereavement care. She co-coordinates the Chilliwack Hospice Vigil Outreach Team and continually seeks to provide education on hospice palliative care and grief and loss support to her community.
Jennifer Mallmes
Past President - Board of Directors
End of Life Care Doula/Registered Care Aide

Jennifer Mallmes is co-director of the End of Life Doula Association of Canada. She has worked as a "doula" for the last 5 years and prior to that she  worked as a palliative care worker.  She completed a degree in General Studies, minoring in Gerontology and Sociology from Simon Fraser University. She is currently the instructor of the End of Life Care Doula Certificate program at
Douglas College
in Coquitlam, BC.  Jennifer's passion is that all persons will have access to and be knowledgeable of the resources available to them, while advocating for better end of life care.
Holly McNicol
Treasurer - Board of Directors
End of Life Doula

Holly McNicol became an End of Life Doula after 20 years as a Birth/Postpartum Doula, Childbirth Educator and Breastfeeding Support. She worked in Biotechnology prior to entering the doula world. Holly took 2-1/2 years of the nursing program but returned to the doula world when end of life care for family members became a priority. She had an interest in the liminal spaces, (death/dying and birth) her entire life. Holly's family history involved the death of her younger brother when he was 5 and Holly was 8. Her younger sister was born when Holly was 12. She witnessed a lack of support in both of these transitions, particularly for her mom. Holly has supported all of the generations above her through serious illnesses of various types and learned much through those experiences. She continues to learn through end of life trainings and offerings. Holly is excited to help the End of Life Doula Association of Canada with their mission and mandate.
Janine Jordison
Secretary - Board of Directors
End of Life Doula
Janine has been a practicing End-of Life Doula since January of 2020. Through her work, Janine has become even more intimate with her own experiences with death and dying and leaned into the process allowing herself the space and time she needs to move through it. She believes in showing vulnerability on all fronts and sharing emotions with others. It is okay to not be okay and even more okay to show it. She is also passionate about educating, advocating and supporting people at all stages of their lives. She is a huge advocate of supporting parents and walking them through the steps to support their children through grief, death and dying.
Janine supports the End of Life Doula Association of Canada with her 20 years administration experience in the executive and corporate world. She is eager to serve this community with an open heart and curious mind.
Sue Phillips
Member at Large - Board of Directors
End of Life Doula
Sue Phillips has been supporting people who are dealing with critical illness or approaching death since 2019. Her primary supports include pre-planning, advocacy, legacy project facilitation, compassionate companioning, caregiver respite, bedside vigilling, funeral celebrant, post-death assistance and grief and bereavement support. Sue's training includes the Douglas College End of Life Doula Training as well as the Visiting Volunteer Training at Dr. Bob Kemp Hospice in Hamilton. Currently Sue is studying Thanatology: A Practical Approach with Centennial College. She has a strong focus on enhancing public awareness on the work of end-of-life doulas through public speaking, community information sessions and storytelling gatherings. Along with being a board member with the EOLDAC, Sue is a Regional Representative for the Bereavement Ontario Network and a member of the Death Doula Ontario Network. Sue believes that the end of life deserves as much beauty, care, and respect as the beginning.
Chantel Chaisson
Administration
End of Life Doula
Chantel has a background in administration, marketing and event management. She currently runs her own consulting business providing similar administrative services to other clients and has experience supporting membership-based organizations.
She has recently completed the EOL Doula program through Douglas College and is working towards a certificate through Wilfred Laurier University in Death, Dying and Bereavement studies.
Chantel is the warm and helpful person that you reach when you email the Association, and also handles our membership applications.
Brandi Bailey
Administration
End of Life Doula/Marketing Consultant
Brandi is an End of Life Doula and hospice volunteer in Greater Vancouver. She has a business background, and has worked in Advertising and Marketing for 20+ years. She has completed her End of Life Doula training through Douglas College and has grown her skills with additional training on Grief + Bereavement Support and Home Funerals.
Brandi supports the End of Life Doula Association of Canada by managing our newsletter and social media communications as well as running our website and helping out with monthly meetings.