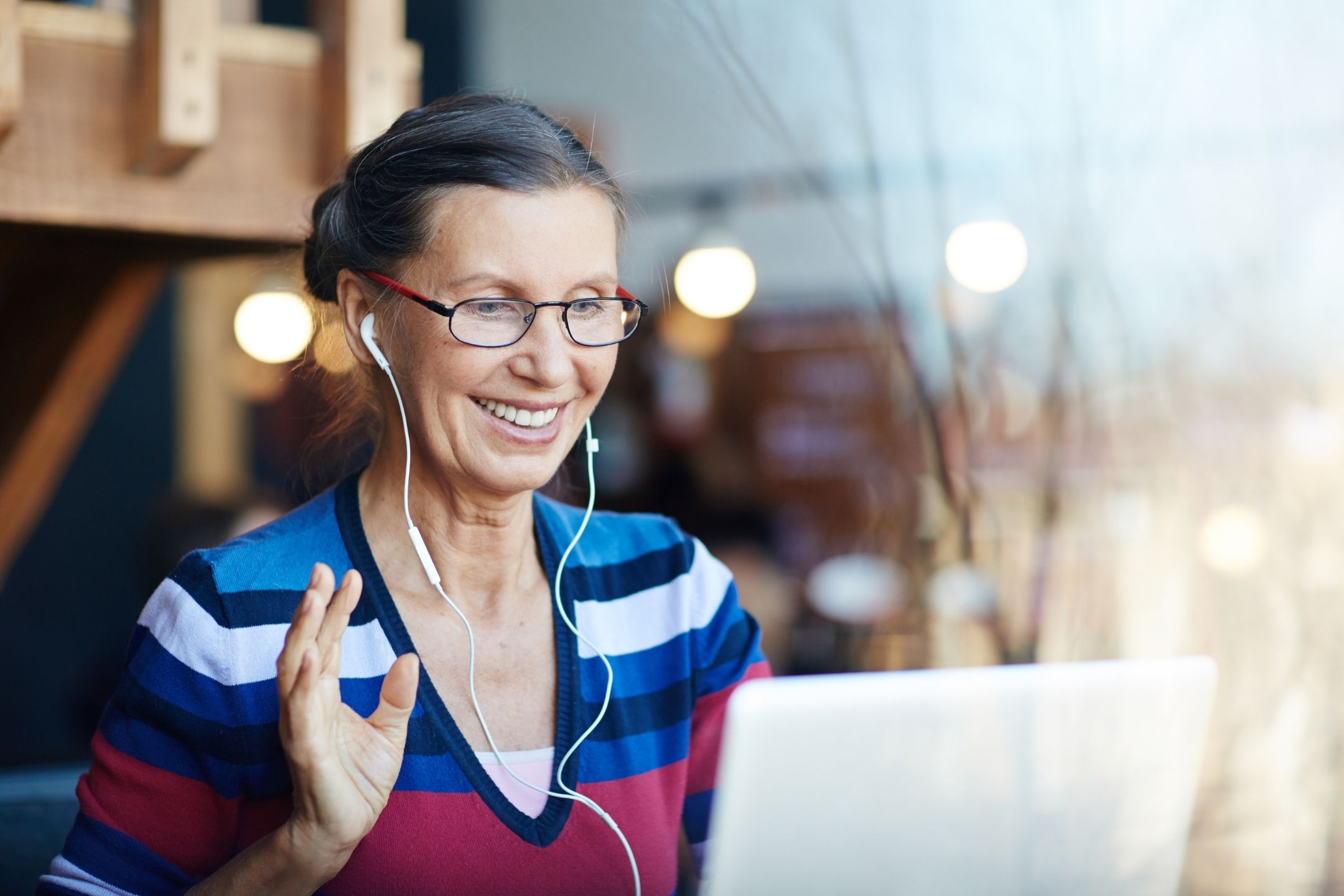 Our Approach
Our approach is holistic, individual, person-centered quality care. We see death as a process rather than an event that takes place over time. We see building relationships with the person as the key to supporting them in their journey. We see a person as being made up of a unique set of circumstances and beliefs. We see the person as an individual.
If you are part of the staff at a hospice or are a hospice volunteer, please read our Hospice Letter of Intent.
If you would like to contact our Board of Directors, please feel free to reach out to theboard@endoflifedoulaassociation.org
Our Story
We began by having a coffee and talking about death. Our passion and desire to provide opportunities to die better created a bond.  That bond soon became a source of community. That community slowly grew by one member each week. Each week gave us opportunities to share with more like minded persons, and this is where the story begins...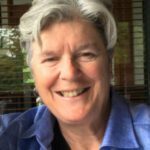 Dr. Linda (Frankie) Franchi
President - Board of Directors
End of Life Doula

Frankie began her End of Life, Doula training completely by accident when her dear friend chose to die at home decades ago. There was no such thing as Doula training at the time. Wrestling with the health care system to create the home death that her friend wanted created a very deep impression about the medicalization of the death experience. This sparked the commitment and service to end of life clients. Repeated experiences of profound connection with EOL clients moved her to complete her PH.D on communication issues facing death and facing the death of a loved one. Frankie provides practical, emotional, and spiritual support to individuals and their families. She has served in hospice, palliative care wards and home deaths and appreciates the tremendous gifts from End of Life clients. In keeping with a "nonjudgmental service model", Frankie also has journeyed through medical assistance in dying processes with EOL clients and their families. And she embraces the motto "be with and bear witness" to the universal needs and unique experiences of dying people and their loved ones.
Jennifer Brooker
Interim Vice President - Board of Directors
End of Life Doula
Since completing the End of Life Care Doula Certification through Douglas College in 2017, Jennifer has been engaging people in conversations about death, dying, grief and loss through her work with New West Hospice Society, in her professional practice working in mental health, and at any opportunity she can. While companioning a dear friend during his end of life journey, Jennifer witnessed how lack of preparing and planning contributes to stress and tension at a time when one is struggling with acceptance and peace. Jennifer's passion for companioning those on their end of life journey expands to supporting family members and carers of the individual as well as facilitating groups for those experiencing grief and loss. A life long learner, her education includes an Undergraduate Degree majoring in Psychology and a Diploma in Psychiatric Nursing. She has taken additional education in group grief and loss through Living Through Loss Counselling Society of BC, End of Life Studies at SFU, along with numerous workshops, webinars, and courses. Jennifer dedicates herself to being of service to those whose voices have not yet been heard. She is excited to serve End of Life Doulas as a member of EOLDAC Board of Directors.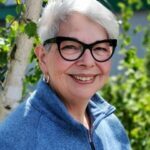 Donalda Weaver
Treasurer - Board of Directors
End of Life Doula
Donalda's journey in End of Life Care began over 35 years ago when she volunteered for Lion's Gate Hospital's Palliative Care Program for 11 years on the PCU and co-facilitated Bereavement Groups. Over the years this experience enabled Donalda to help companion family members and friends through the dying and grief process. Volunteering is important to Donalda. She served on the West End–Coal Harbour Community Policing Centre Board from 2009 to 2020. Donalda's professional career concentrated in Financial Management, encompassing positions from Bookkeeper to Controller. Donalda is exceptionally proud of Project Limelight Society, the not-for-profit charitable organization for youth, she co-founded in 2011.
Donalda completed the Douglas College End of Life Doula program in 2021, the Nanaimo Community Hospice Client Based Core Volunteer Training Program in 2022, and is excited to continue to volunteer with the Nanaimo Community Hospice, to build her End of Life Doula practice and to serve the EOLDAC as a Board Member.
Melissa Vukovich
Secretary - Board of Directors
End of Life Doula
Melissa realized early on that her family approached topics of death and dying differently from most of her peers. With her parents, she regularly vigiled at the bedside of loved ones and community members, participated in funeral rituals and eulogies, and visited with bereaved families from a young age. Realizing not every family had these experiences or tools, she combined her interest in science with her desire to help people; pursuing an education in Forensic and Biological Anthropology, and Thanatology. This lead to further studies in Emergency Management, and finally, upon discovering there was a name to describe what she and her mother were providing to their community, Melissa completed the End of Life Doula program through Douglas College in 2020. She has also completed training with Hospice Palliative Care Ontario (HPCO).
In addition to being a board member with the EOLDAC, Melissa volunteers with a rural women's shelter and resource centre, her local Pride chapter, and provides hospice and bereavement support with the VON. Melissa believes that volunteering is the ultimate exercise in democracy and that her community-mindedness, planning and organizational skills, and experience in operations management will support the EOLDAC in its mission.
Cynthia Brunelle
Member at Large - Board of Directors
End of Life Doula
Cynthia has been a thanadoula since 2020. Her professional background comes from business development and management. Managing multiple projects in her past career has helped her in the entrepreneurial journey.
Cynthia has been familiar with death for as long as she can remember, culminating in multiple grief experiences as well as being a support for families and children. She is passionate about the mystery around death.  she supports people approaching death by providing guidance in advance care planning, spiritual and psychological support. Her goal is always to support families living or preparing to experience grief and bereavement. Cynthia also waltzes between birth and death, accompanying future parents.
"Kindness and authenticity are the two qualifiers that best represent me. I accompany with my heart and my soul and I am truly passionate about making this line of work grow more and more. As a French Canadian, it is very important to me to represent the community of death workers around me in their process of business development and visibility''.
Janine Jordison
Member at Large - Board of Directors
End of Life Doula
Janine has been a practicing End of Life Doula since January of 2020. Through her work, Janine has become even more intimate with her own experiences with death and dying and leaned into the process allowing herself the space and time she needs to move through it. She believes in showing vulnerability on all fronts and sharing emotions with others. It is okay to not be okay and even more okay to show it. She is also passionate about educating, advocating and supporting people at all stages of their lives. She is a huge advocate of supporting parents and walking them through the steps to support their children through grief, death and dying.
Janine supports the End of Life Doula Association of Canada with her 20 years administration experience in the executive and corporate world. She is eager to serve this community with an open heart and curious mind.
Marianne Neuman
Member at Large - Board of Directors
End of Life Doula
Marianne's experience with death started at a young age with the death of several close family members over a number of years. Following each death, dialogue around the events was rare; those involved seemed unable to begin the discussion. Later, in her practice as a Registered Nurse, she learned that health care practitioners often have difficulty supporting people after healing stops, leaving patients, caregivers, and their loved ones without preparation for the final stages of life.
She came to understand and appreciate the presence of gentle, open, and honest communication between families, friends, and health care workers. She often saw the positive impact of this approach with her patients. After retirement, Marianne began to indulge her desire to help death become a more natural and less frightening part of our lives.
In 2022, Marianne earned the End of Life Doula certificate with Douglas College. She now volunteers with Palliative Manitoba and Dying with Dignity Canada. She hopes to one day see End of Life Doulas recognized as important members of the allied health care team.
Olga Nikolajev
Member at Large - Board of Directors
End of Life Doula
Olga Nikolajev is an End-of-Life Nurse educator and Fellow in Thanatology with over 25 years of professional experience as a registered nurse in various health care settings, including hospice palliative care. Olga has been involved in National, provincial and local community efforts to improve end of life care support. Olga facilitates Thanatology courses with Centennial College, and the End of Life Doula and Indigenous End of Life Guide courses with Douglas College across Canada, virtually and in-person. Olga is the founder of DyingMatters.ca a death awareness and end of life care support service and is the founder and director of the Death Doula Ontario Network. Olga has been honoured to share her end-of-life knowledge with over 700 participants/students within the last 10 years and is most proud of creating a "safe & brave space" for personal growth and healing.
Olga has a diploma in Nursing with a Certificate in Multidisciplinary Palliative Care, a Master's degree in Religion and Culture focusing on death rites, and a Certificate in Cannabis Science and Psychedelic Assisted Therapy.
Olga also serves as an advisor on a number of International, National and local committees and boards, such as EduCanNation, a Canadian Cannabis Educators Association, and the Association for Death Educators and Counsellors (ADEC) and continues to be a member in good standing with ADEC, RNAO and the End-of-Life Doula Association of Canada.
Heather Spratt
Member at Large - Board of Directors
End of Life Doula
Since childhood, Heather believed we can do death better in Canada, leading her to become an end of life doula, hospice volunteer, and funeral celebrant. She believes in demystifying and destigmatizing death, and works to provide those at end of life with agency over their final stages. She is also committed to the further professionalization and recognition of end of life doula supports. Heather launched her company, One Step Beyond End of Life Services, in 2021 after completing the Douglas College End of Life Doula training in 2020. She has a Masters of Education from the University of Sydney, and is delighted to bring an Atlantic Canadian perspective to the End of Life Doula Association of Canada's Board of Directors.
Heather is also the Executive Director of the Dollar A Day Foundation, working to fund frontline mental health and addictions services across Canada, and lives with her husband and coterie of cats in St. John's, NL.
Debra White
Member at Large - Board of Directors
End of Life Doula
Ten years ago, Debra's path was set when she faced the pragmatic and emotional tasks of making critical care and end-of-life decisions for her partner, who had suffered a sudden medical emergency. This deeply personal experience ignited a passionate commitment within her to help others gain confidence in navigating the complex and sensitive terrain of end-of-life planning.
Today, Debra is an end-of-life educator, doula, and grief coach specializing in accompanying individuals and families through the delicate and profound moments that arise when confronting mortality. Her unique blend of personal experience and professional expertise has made her a trusted resource for those seeking guidance in the realm of advance care planning and end-of-life priorities. Debra's training includes Douglas College End-of-Life doula certification in 2019, KCPC certification in Grief Counselling, David Kessler's Grief Educator Program, and Dignity in Care Certification. In addition to her doula work, Debra has experience as a crisis responder, hospice volunteer, and grief educator & coach.
Debra is a strong advocate for fostering open and honest conversations surrounding our unique hopes, fears, and intentions for our final days. She believes that openly discussing these deeply human aspects of life's closing chapters can lead to greater understanding, peace, and a sense of fulfillment.
Angela is located just outside of Toronto, Ontario and has a wealth of experience supporting both large and small organizations. She has a business background and has worked in Marketing and Administration for 20+ years.
Angela supports the End of Life Doula Association by managing our newsletter, overseeing our social media communications, as well as running our website, maintaining our membership database, responding to our incoming emails, and helping out with our monthly meetings.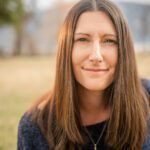 Jennifer Mallmes
Co-Founder/Advisor
End of Life Care Doula/Registered Care Aide

Jennifer Mallmes is co-founder of the End of Life Doula Association of Canada. She has spent the last 23 years caring for people. She has a BA in Gerontology and Sociology from Simon Fraser University and is currently completing a MA in adult education. Jennifer is the creator of the End of Life Doula program and the Indigenous End of Life Guide Program at
Douglas College
. Her mission is to ensure that all Canadians have equal access to quality end-of-life care. Jennifer resides in Grand Forks BC with her husband and five children (2 dogs, 2 cats and 2 horses).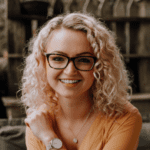 Sarah Muxlow
Co-Founder/Advisor
End of Life Doula / Social Work
Sarah Muxlow is Co-Founder of the End of Life Doula Association of Canada and holds a degree in Social Work from the University of the Fraser Valley. Sarah's passion for improving end of life care began after experiencing the loss of a loved one in 2013. She has dedicated herself to expanding education and services surrounding hospice, palliative care, and grief and loss. Sarah and Jennifer first met in 2016 and recognized the need to establish a scope of practice, governing body, standard of practice, and ethics for End of Life Doulas. Since 2016, Sarah has volunteered with the Chilliwack Hospice Society and is trained in vigil, hospice and bereavement care. She co-coordinates the Chilliwack Hospice Vigil Outreach Team and continually seeks to provide education on hospice palliative care and grief and loss support to her community.