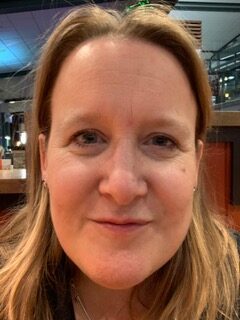 Mary-Anne Parker - May You Fare Well
Mary-Anne Parker is an End-of-life-Doula and loss navigator who helps clients and their families work together to find a meaningful path during life's transitions. A former Health Care Aide and Recreation worker, she has spent over 6 years working with in long term care and is thrilled to be working as a Death Doula and companion. She is one of a team of instructors for Douglas College's End of Life Doula course and travels all over Alberta and Saskatchewan mentoring others who are interested in exploring this new field. She firmly believes that talking about death and loss allows us to be better for each other. The journey starts with just one conversation.
She is also currently working on a Master of Arts in Cultural Studies with a focus on long term care culture and its impact on workers, patients and families. Approaching death from a place of authenticity, she is finding, allows us to better plan for its inevitability.
She lives in Saskatoon with her husband, children, grandchild, and welsh terrier. They live with a multitude of unfinished art projects.
Additional Skills and Info:
Registered nurse
Contact Info:
Saskatchewan
maryanneroseparker@gmail.com