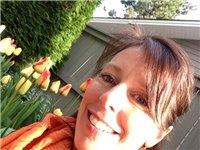 Theresa McGrath-Wooley
I am a Registered Nurse with 30 plus years of diverse nursing experience including Medicine, Pediatrics, and Home Health, with emphasis on senior based care through Home Care Nursing and Long Term Care Case Management.
My most treasured and privileged experiences have been spending time with my clients and their families through their end of life journeys. My knowledge and experience with the medical system helps ensure that clients and their families are aware of the resources available to them, so they can navigate the system more smoothly.
I supported my mother through her final journey with dementia, and realized how overwhelming this can be for families. This experience solidified my desire to assist others going through similar journeys. I have always been drawn to palliative care, which comes naturally to me, and I am committed to ensuring that my clients' personal needs and goals, through this time, are respected and upheld.
I believe that the end of life journey should be about living fully as defined by the client. This makes the choices and options throughout this experience so personal, and important.
I became certified as an End of Life Doula through Douglas College in July 2019. I am currently working in Home Health, as well as actively volunteering for the Cranbrook Kimberley Hospice Society.
I serve Cranbrook and the surrounding area.
Additional skills:
Registered Nurse
Bachelors of Science in Nursing
Gerontology Nursing Certification (Canadian Nurses Association)
Contact info:
250-919-6277