Sarah Stromquist - Circle Death Care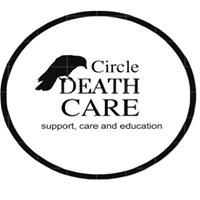 Through compassion and respect, I embrace and honour the process of death by providing an individual and their loved ones with companionship, support, education, planning, and advocacy. With an open hearted presence I work with each person in an engaged and individual manner. We tackle the complexities of death and dying to enable the individual to use the valuable time that is left to focus on the experience and help to make the time as loving and memorable as possible. Comforting the fears associated with death and impermanence with each person until their last breath.
Additional Skills and Info:
I have my level 1 reiki and healing touch.
I am a trained hospice and Island Heath volunteer.
I facilitate advanced care planning workshops.
I am an independent witness and on the First Persons Witness Council for Dying with Dignity Canada.
I facilitate the North Island Bridge C14 peer group meetings (MAiD Grief group)
I host Death Cafes.

Contact info:
circledeathcare@shaw.ca
250-792-1565