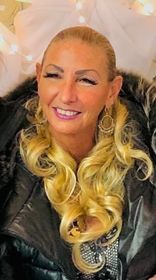 One Feather - EOL Doulas
Shé:kon Hello , I am pleased to tell you a little about myself. I am the daughter of a career Military Officer. I grew up moving often which gave me a deep appreciation for being open to connecting with others and all that the warmth of personal relationships bring to ones quality of life as well a deep respect for others cultural uniqueness. I have been drawn to supporting those facing their end of life journeys during both my many years as a Foster Parent and as a personal support worker.
I am accessible in both Eastern and Southwestern Ontario.
Additional skills:
Certified Child and Youth Councelor
Pride Foster Parent Training
Sanyas Indigenous Cultural Training
Contact info:
onefeatherarseneault@gmail.com