Our Speakers
We assembled a group of end of life care experts from across Canada, the USA, the UK, and Australia. They shared their expertise and experience on how to rethink their disciplines of the palliative care matrix.
Please see below for our speakers' backgrounds: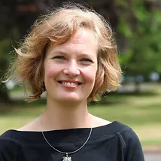 Dr. Marian Krawczyk
Rethinking the Scope and Scale of End of Life Doulas
Dr. Krawczyk is a medical anthropologist and Program Lead for the End of Life Studies MSc/ PGCert/ PGDip Program at the University of Glasgow. She is interested in a range of issues relevant to 21st century innovations in end of life care, including the development of End of Life Doulas. She will be discussing key issues shaping the EOLD movement from an international perspective. You can read about her EOLD research here, and find out more about her interests here.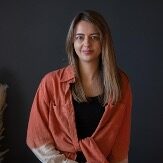 Emma Clare
Rethinking EOLD Impact Evaluation: Early Pilot Findings
Emma Clare is a Director and Chair of End of Life Doula UK and a PhD researcher on the subject of death competency development in healthcare professionals and End of Life Doulas. Her previous research has looked at how healthcare professionals' own death anxiety can be a barrier to them providing high quality end of life care. Based in York UK, Emma describes herself as an activist and nature lover with a passion for bringing death and dying out of hospitals and back into compassionate communities wherever possible.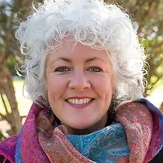 Dr. Annetta Mallon
Rethinking Assisted Dying with End of Life Doulas
Annetta is an End of Life consultant and educator, academic, social researcher, death literacy advocate, specialist in grief, loss and trauma recovery, psychotherapist, and professional mentor. A passionate consumer rights advocate, Annetta is committed to ensuring that a social model of learning is modelled in her work, and that death literacy is raised in her communities. Her research includes the Mallon model for compassionate community networks for those who want to die at home and end of life doula work in four countries to raise awareness of priorities within the field. In her private practice, Annetta offers secular end of life and after-death support services to both people and pets, and regularly holds talks and education events to promote death literacy and awareness of rights, options and choices at end of life. In addition to her private services as an end of life doula, specialist planner and home funeral support, she runs in-person training for end of life work, as well as a comprehensive and inclusive online training program that includes all seven non-medical end of life roles.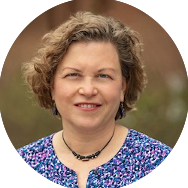 Merilynne Rush
Rethinking the Doula Role: Doulas as Employees

Merilynne Rush, MSHP, BSN, has been working with families in transition since 1980, first as a home birth midwife and labor and delivery nurse, and then as a hospice nurse, end of life doula trainer, green burial educator, and home funeral guide. She owns The Dying Year, a comprehensive natural death care consulting group. She co-founded and served as first president of the National End of Life Doula Alliance (USA), co-founded and served as vice chair of the End of Life Doula Council of the NHPCO. She also served on the boards of the National Home Funeral Alliance, and Green Burial Council. She is very active in social justice issues, examining implicit bias, health disparities, and cultural humility, and feels that doulas are needed in every community.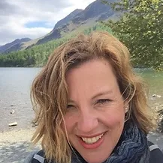 Sarah Farr
Rethinking End of Life Doulas in Canada
Sarah Farr's career started in the PR industry working in senior roles for prominent retail and IT companies in Toronto. After the death of her own father, Sarah became very interested in the holistic aspects of the end of life experience, not just for the dying person, but for those at the bedside.  She began her training in the UK in 2015, qualifying as a Soul Midwife. Building on her work, she joined Toronto Hospice in 2016, as an in-home volunteer, and currently co-facilitates a monthly bereavement group. In 2017, she joined the Kensington Residential Hospice volunteer team as a resident and family care provider. Sarah and her chocolate Labrador Holly have been members of the St. John's Ambulance Therapy Dog Team since 2018, visiting long-term care homes and dementia programmes. Sarah sits on the Board for the Cedarhurst Dementia Care home in Toronto and on the voluntary working advisory committees for the End of Life Doula Association of Canada.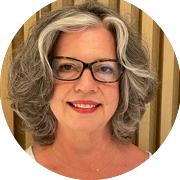 Ruth MacKay
Rethinking End of Life Doulas in Canada
Ruth MacKay has over 20 years of professional experience in senior project management and strategic planning roles in the broader public sector (provincial government and postsecondary institutions). As a long-term hospice volunteer, with extensive training in issues relating to advance care planning and hospice palliative care, Ruth has provided person-centered care to hundreds of individuals in both in-home and residential hospice settings, and compassionate support to their families and friends.  She has an MSc. in Aging and Health from Queen's University (2016) and participated as a member of Health Quality Ontario's 2017 Working Group to advise on the development of quality standards for palliative care in Ontario.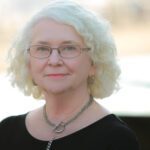 Margaret Easton
Rethinking "Good or Successful" Dying
Margaret has many years of experience in the financial services industry with banks, trust companies and credit unions.  She also has two undergraduate degrees, two Master's (Liberal Studies and Gerontology) and is currently pursuing her PhD exploring how gerontology and the humanities can help to sustain personhood as we age. She is also actively involved in training on aging issues.  Her company, The Meridian Aging Project, offers a wide range of courses on issues related to aging, she has prepared online courses on aging for the business community with WeGuideU, and recently taught The Psychology of Adult Development and Aging at the University of Calgary. Margaret has also taught several courses in SFU's Liberal Studies 55+ program including Theories of Successful Aging, Introduction to End of Life Studies, Bereavement, Grief, and Mourning: Interdisciplinary and Cultural Perspectives, and Bill C-14: The Long History of Suicide, Euthanasia, and Assisted Dying.